Bear's Den Native Crafts is owned and operated by Daniel N. Pelletier (Megisa Magawa Tick) and his family. We carry many unique Native Crafts, Bear & Minigan Salve, Jewellery, Sage & Sweetgrass, Animal Skulls, Furs, Moccasins and much more! Don't miss our "crafters corner", everything you need fromm beads & ribbons to cabochons, feathers & furs!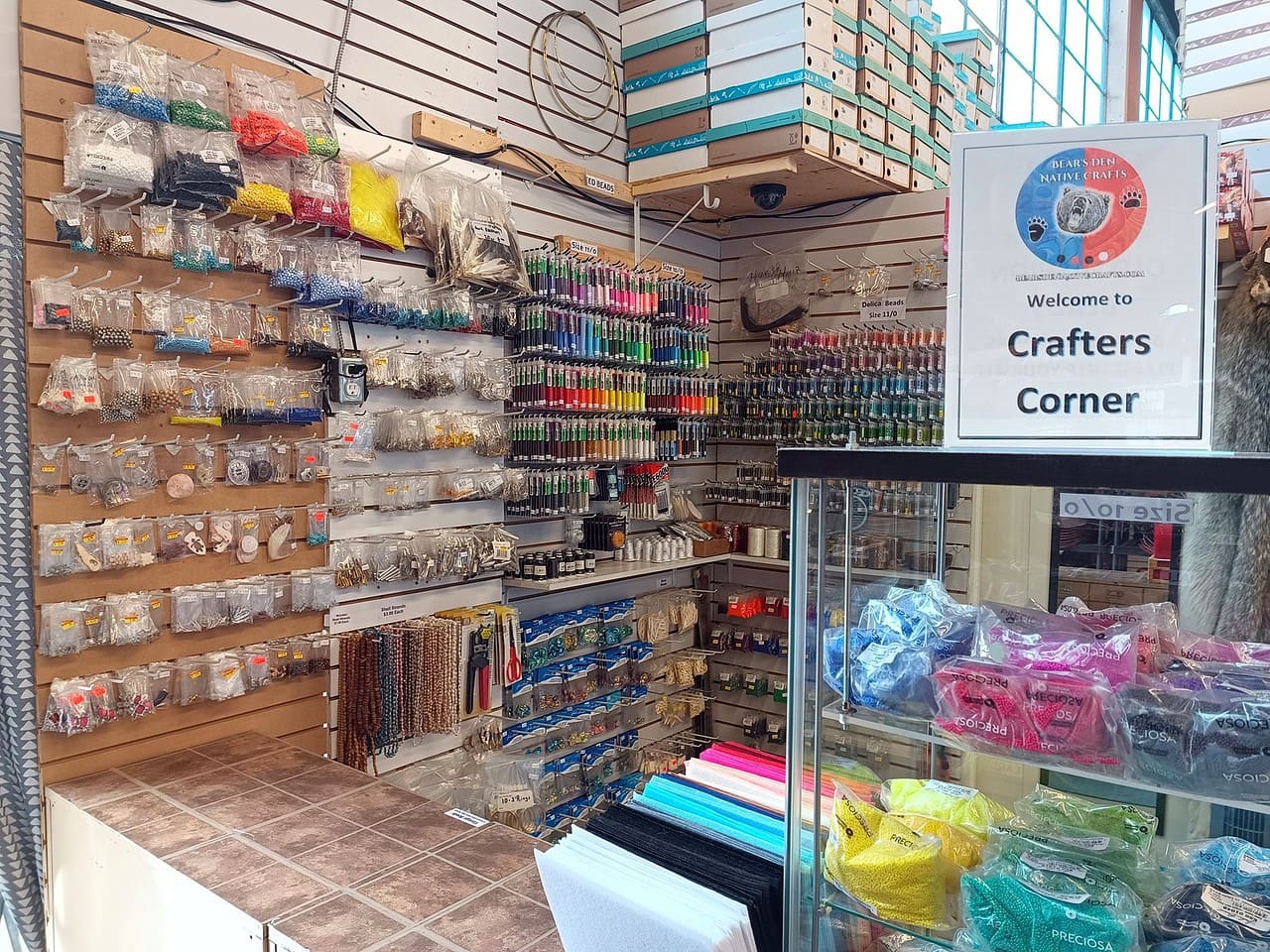 Located in London, Ontario (Canada) our shop is open to the public five days a week (Wed. – Sun.) all year inside the Gibraltar Weekend Market (we have our own entrance on Third St.). Follow us on Facebook, or sign up to the email list for the latest information!
Daniel N. Pelletier (Megisa Magawa Tick) is Métis of Ojibwe and French heritage and carries his teachings from Northern Ontario.
Dan is a Pipe Carrier and has participated in and conducted many ceremonies. He completed a four-year cycle at Sundance and continues to carry these teachings in his daily life. Dan is also an accomplished drum maker and has held many drum workshops in Ontario and Manitoba.
Besides being a noted craftsman, Dan is also a respected member of his community, with many years of experience as a Counsellor and Educator. In the language of his people, he is called Oshkaabewis (helper of the people).
To read more about Dan and to engage him for your school, group or other event, click here.